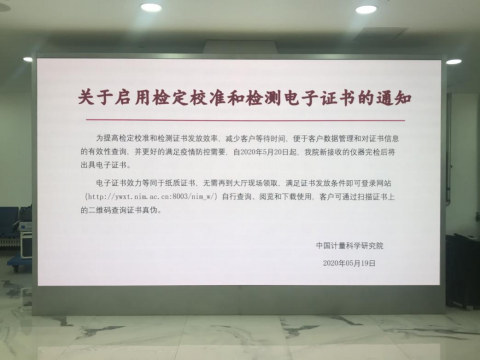 Release date: 21 May, 2020
With the wide application of Internet + Metrology and rapid development of metrology and testing informatization, electronic calibration certificates will become a future trend.
NIM has been improving approaches and quality of technical services to enhance the certificates management. On 20th May, the World Metrology Day, NIM launched electronic calibration certificates officially.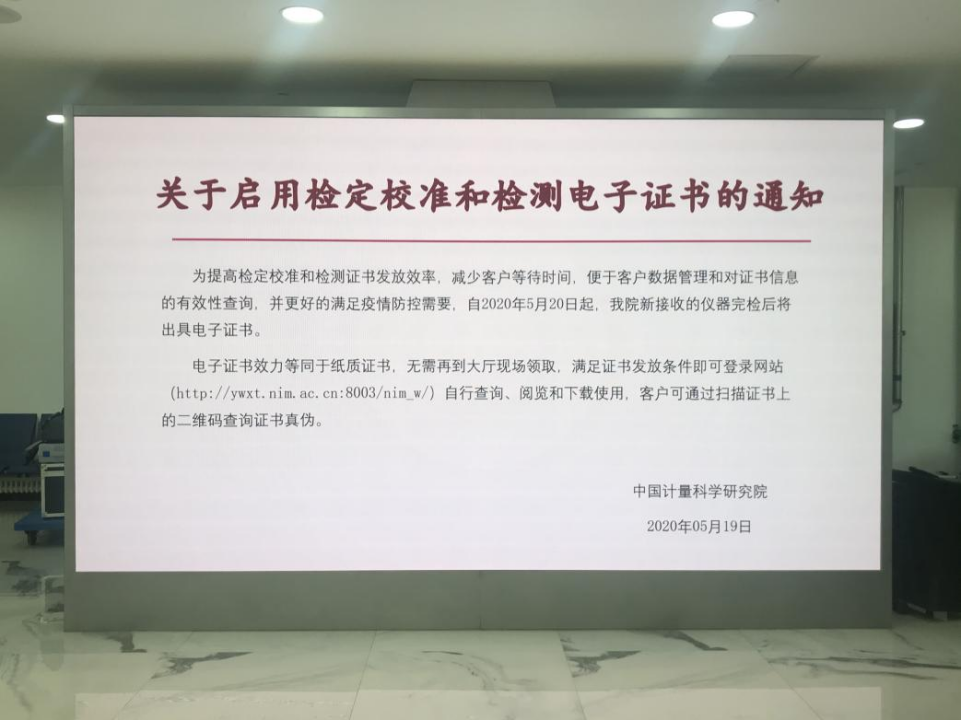 Photo: Message of launching electronic calibration certificates
Electronic certificates with digital stamps validated by digital authority will improve efficiency and bring a better customer satisfaction.
1.Validity query
Electronic certificates with features of validity, integrity, security, non-repudiation and traceability are effectively equivalent to conventional certificates. They can be read and validated by various electronics, meeting the urgent needs of customers for validating the certificates during purchasing and public biding by using QR code scanning.
2.Convenient management
Electronic certificates are easier to be saved and forwarded through email and other electronic carriers, which is more convenient for customers.
3.Better efficiency during the COVID-19 pandemic 
Instead of receiving the certificates on site at NIM, customers can directly download and read the electronic certificates on line, which greatly improves efficiency, reduces person contact and saves time.
4.Cost-Reduction
Electronic certificates will reduce cost of paper purchasing, printing and stamping etc. 
On 20th May, NIM issued the first electronic certificate to Yiwu aixu Solar Energy Ltd, a company focusing on developing, producing and selling solar cells, who was very pleased to be the first customer receiving an electronic calibration certificate and downloaded it using a tablet.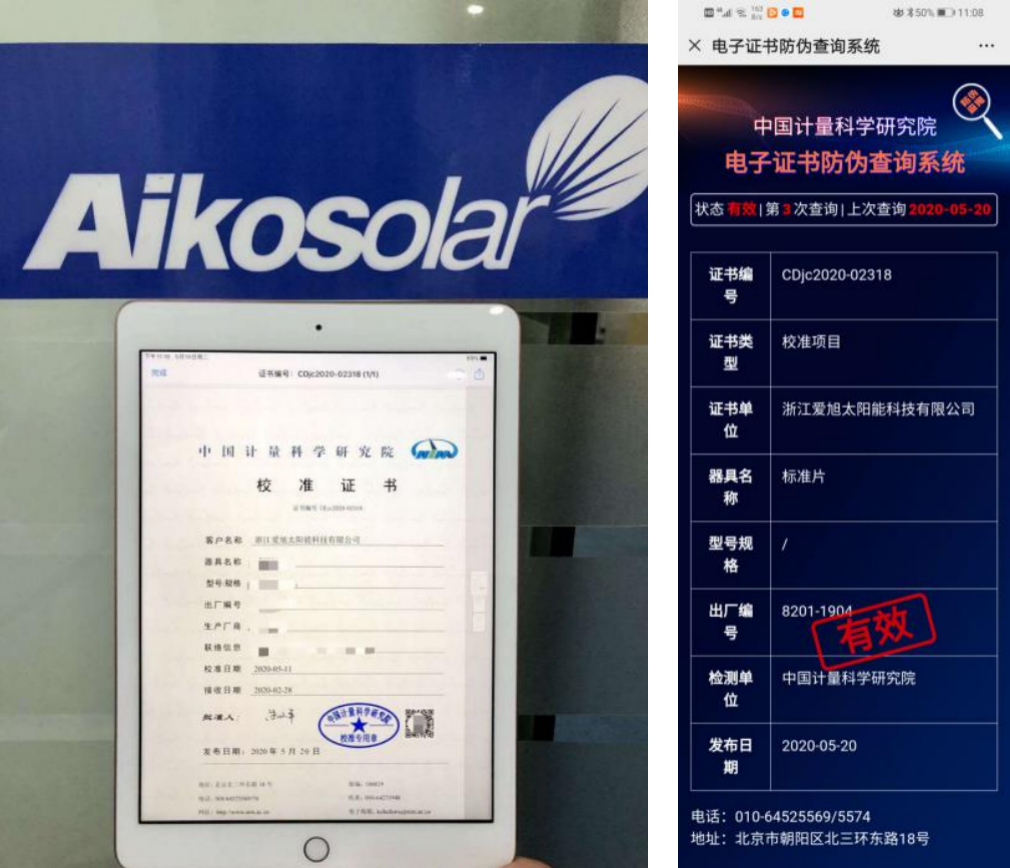 Photo: The first customer receiving an electronic calibration certificate issued by NIM downloaded the certificate through a tablet and validated it using a QR code.
As the national metrology institute of China, NIM has been carrying out an impartial, accurate and efficient quality policy, the launching of electronic calibration certificates will further promote the informatization of metrological services, enhance the management of certificates with traceability, provide efficient, smart and accurate service to customers.
(Text / Photo: Deng Xiangrui, Liu Yudong, Che Weina)