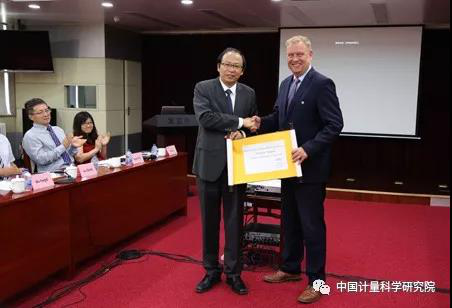 Release date: Sep. 9, 2019
The 11th International Advisory Board (IAB) Annual Meeting was successfully held at NIM in the end of August 2019. Six IAB members have participated in this meeting and offered advice for the development of NIM.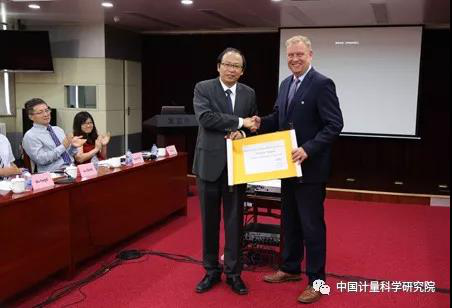 During meetings, Mr Fang Xiang, NIM Director delivered a letter of appointment to the new IAB member, Peter Thompson, CEO of NPL. Dr Duan Yuning, Vice director of NIM made a brief introduction on NIM's research results, projects progress, international cooperation among other things.
In addition, the Science and Technology Development Plan of 2021-2025 was presented to the IAB members, which includes infrastructure building, excellent talents new policy and trends of metrology development etc..
After having workshops with research teams and lab visiting, the IAB members gave targeted and constructive advice supporting future development of NIM. (Text:Liu Xuhong, Che Weina / Picture: Huang Deshun)