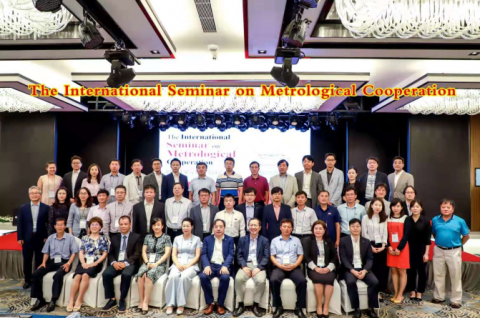 Release date: Aug 19, 2019
The International Seminar on Metrological Cooperation was held in Yanji of Jilin province from 30 Jul. to 2 Aug. 2019. Delegations of NMIs, governments and metrological institutions from China, South Korea, North Korea, Mongolia and Vietnam participated in this seminar, which was hosted by NIM, China and KRISS, South Korea, and coordinated by Jilin Institute of Metrology, China.
Participants gave introduction of metrology development of their countries respectively, communicated in the fields of optics, electricity and acoustics, discussed the prospect and plan of future regional cooperation. Delegations visited the Jilin Institute of Metrology, carried out technical communication with research staff.
The measurement organizations of North Korea expressed a strong intention to cooperate with China in the field of metrology.
(Text by Liu Yinong, Yan Wen, Che Weina / Picture by Jae Sung Pae)