Release date: June 4, 2018
On May 31, Qin Yizhi, Deputy Minister of the State Administration for Market Regulation, witnessed the signing of the strategic cooperation agreement between NIM and China Jiliang University at the campus of the university. Fang Xiang, Director of NIM and Song Mingshun, President of China Jiliang University, signed the agreement.
At the signing ceremony, Qin Yizhi pointed out that the strategic cooperation between NIM and China Jiliang University would complement each other's advantages and result in a powerful combination. The cooperation in scientific research, talent cultivation and educational exchanges at home and abroad will generate great benefits to the entire discipline and measurement cause. He expressed that the cooperation was in a new era, at a new starting point and hoped that both parties would boost the development of measurement and quality in China through solid advancement, implementation and in-depth cooperation.
According to the agreement, both parties, based on the principles of "resource sharing, complementary advantages, mutual cooperation and common development", will carry out strategic cooperation in scientific research, platform construction, postgraduate cultivation, personnel and academic exchanges, for the purposes of promoting high-quality growth, constructing innovations in schools and institutes, and realizing win-win development.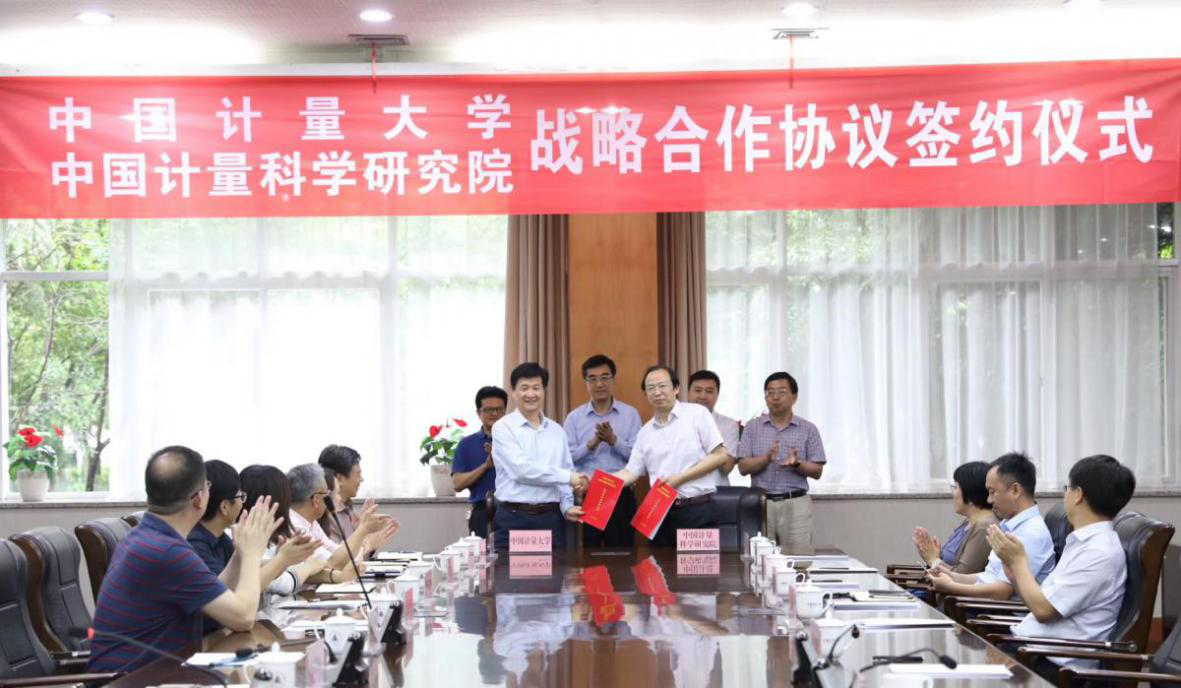 (Excerpted from the website of China Jiliang University
Original link: http://www.cjlu.edu.cn/do.jsp?dotype=viewnews&id=19101)