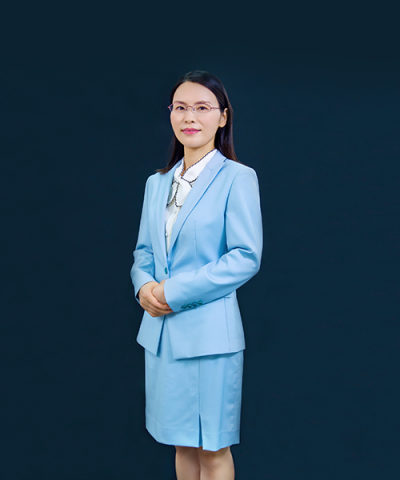 Dai Xinhua, a researcher, a party representative of the 19th session of national congress of the communist party of China, and a national "March 8 Red-Banner Holder", is graduated from the Institute of Chemistry of Chinese Academy of Sciences, and granted with special allowances from the State Council. She is currently the director of the Center for Advanced Measurement Science.
She is mainly engaged in the measurement of trace substances, development of reference materials and research of standards, and has won 3 second prizes of "National Science and Technology Progress Award", 14 science and technology progress awards at provincial and ministerial-level as well as society and association level, and won the Quality Talent Award in 2017.
She has presided over and participated in more than 20 national science and technology programs such as the National Key Technology Support Program, key special projects of the National Key Technology R&D Program, special projects of the National Public Welfare Industry, key and major projects of the National Nature Science Foundation of China, and special projects of the National Special Program on Fundamental Works for Science and Technology; published more than 100 academic papers, 50 of which have been accepted in SCI and cited more than 1,500 times; guided the development of more than 40 kinds of national standard standards which are urgently needed in the key areas; presided over or participated in more than 10 national standards and technical specifications; directed, participated in and completed more than 10 international comparisons; obtained more than 10 internationally-recognized measurement and calibration capabilities; the results have been widely used in nearly 1,000 laboratories at home and abroad, with remarkable social benefits.
Ms. Dai serves as a member and deputy secretary-general of the National Instrument Analysis and Testing Standardization Technical Committee (TC481), director of China Mass Spectrometry Society, deputy secretary-general of Zhongguancun Materials Testing Technology Alliance, member of the Military Measurement Professional Committee of the Central Military Commission Equipment Development Department, and member of the Beijing Senior Title Evaluation Committee, member of the CSTM Standardization Technical Committee, deputy director of the Committee on Fundamental and Common Technology, member of the Organic Pure Substance Group of the International Union of Pure and Applied Chemistry, and reviewer of the Journals of Chromatography B, Analyst, Talanta, etc.