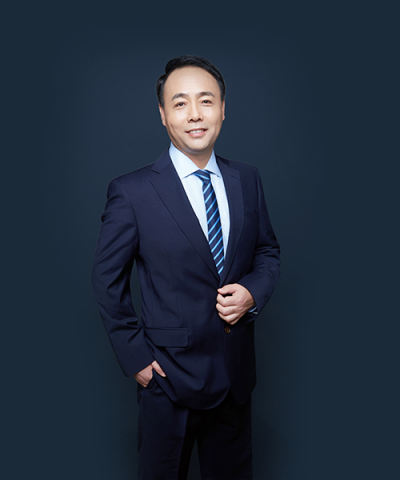 Shao Haiming, male, with a doctor degree, researcher.
He obtained his master degree and doctor degree in engineering from Tianjin University in 1995 and 2010, respectively. In 2005, he became a researcher of NIM. In 2014, he was included in the "National Talent Project of the Ministry of Human Resources and Social Security". He was awarded the honorary title of "Young and Middle-aged Expert with Outstanding Contributions", and was selected as "Quality Person of the Year" of "Light of Quality" in 2014. In 2015, he won the Outstanding Contribution Award for Technology Inspection and Development of the National Quality Supervision, Inspection and Quarantine Science and obtained the "Special Allowance of the State Council Government".
He has been engaged in research on DC resistance and instrument, electrical safety, medical electromagnetic measurement standards and other fields, currently mainly engaged in research on DC and power frequency, broadband, shock of high voltage and high current measurement standards and calibration technology. He has undertaken more than 20 nationalresearch projects, including major scientific instrument research and development projects, science and technology support programs, natural science funds, and quality inspection public welfare; and has published more than 70 SCI/EI papers and applied for 6 invention patents.
From 1998 to 2016, he served as the Chinese representative of TCEM of APMP, coordinated TCEM comparison, filed and reviewed calibration and measurement capabilities (CMCs), etc.; as a team leader in the part of high voltage and high current of TCEM CMC review expert group, he organized the CMC review of each national metrology institute. As a member of the CIGRE D1.60 working group, he participated in the development of the D1.60 technical document; from 2010 to 2016, as a member of the Technical Committee of the International Conference on Precision Electromagnetic Measurements (CPEM), he was the chairman of the group meeting; served as a reviewer for IEEE TIM in this field.
Since 1998, he has served as secretary-general of the National Electromagnetic Measurement Technical Committee and deputy director of the High-Voltage Measurement Technical Subcommittee, and organized the formulation of national measurement technical regulations; served as the deputy director of the Third Technical Subcommittee of the National Electro-technical Instrumentation Standardization Committee; standing committee member of Medical Measurement Branch of Chinese Society for Measurement, vice chairman of the Automatic Measurement and Control Technology Committee; and member of the Special Committee of Testing Technology and Instrument of the Chinese Society for Electrical Engineering.