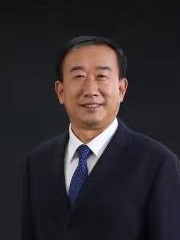 Vice Director of NIM, responsible for the infrastructure building and management, and the construction of the infrastructures outside Beijing. In charge of the General office, Department of Infrastructure Building and Management, Department of Retired Staff Management, Division of Mechanics and Acoustics and Division of Optics.
Mr Liu is a CPC member. In 1994, he graduated from the Central Party School in Economics and Management with a bachlor degree.  
He was Deputy Director and Director of General Office of NIM and Director of the Department of Infrastructural Renovation and Management.
In 2015, he served as Deputy Secretary of the Party Committee and Secretary of the Disciplinary Committee of NIM.
Since 2018, he has been serving as the Vice Director of NIM.
He engages in human resources, office management and infrastructural renovation. From 2005 to 2009, he was responsible for the construction of the Changping Campus of NIM.